VASTLY Improve Your
Drumming SKILLS in Any Style!
The Method Gathered From 40 Years of Experience in the Art of Drumming That Will Give You the Key to Play Confidently in Any Style in Less Than 30 Days!
You love drumming and can't imagine living without it.I perfectly understand this feeling. I've devoted 40 years of my life to drumming and love every minute of it.Feeling the rhythm flowing through you while drumming gives you joy that is second to none!But, along the way I went through some frustrating low points in my drumming journey.If you ever experienced one of these feelings you know exactly how confidence-crippling they can be:
The feeling that you can't improve a skill further no matter how hard you practice...

The feeling that you can't grasp the concepts that are making your drumming stale...

The disappointment of trying complex styles and thinking they are just "too hard" to play...
One of these instances almost destroyed my career and made me quit playing for an entire year.After this one year, still with zero confidence in my playing, I met the brilliant Gene Graves. And what I've learned with him reignited my passion for drumming and made me never want to stop again.Armed with this new knowledge I went on to have a magnificent career and developed a method to 100% avoid getting stuck in these low points.
This method led me to confidently play more complex drumming styles and rhythms and be able to work with drumming legends such as David Garibaldi, Peter Erskine, Colin Bailey, Steve Smith, and others...
Here I will teach you this powerful method to achieve the same results in less than 30 days through the fastest and most straightforward path possible!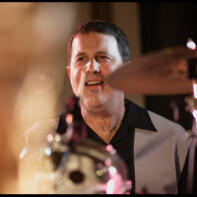 John X
My name is John Xepoleas,I have performed in a variety of musical settings ranging from jazz, rock and funk to big band, R&B, and fusion.In my career I have had the great pleasure to have collaborated with some of today's most talented drummers including Neil Peart, Kenny Arnoff, Terry Bozzio, Mike Portnoy, Dave Weckl, and Gregg Bissonnette.For the past 40 years, I've been teaching drummers of all ages and skill levels to read drum notation, develop their technique, and play a variety of different drumming styles comfortably and confidently!
The Beginnings of My Drumming Journey
I grew up playing to records by the Beatles, the Stones, the Who, and Cream.When I was a senior in high school, I joined a successful cover band with some of the Bay Area's best musicians.It was a dream come true. But something was missing...When playing in the band, I felt like I was in a gray zone. I simply played the drum parts I felt best fit the songs. But, I really didn't understand what I was playing, nor did I understand the concept of song form.I didn't think much of it at the time because I was having so much fun.The band was playing gigs throughout northern California and I thought I could make a living performing with this group.Then a year after I graduated from high school, the band fell apart. I WAS DEVASTATED...At that time, I thought it was the end of my dream.I tried to keep practicing on my own, but no matter how hard I tried, I couldn't shake the feeling that I wasn't good enough. I lacked the confidence I needed to overcome this low and take my drumming to the next level.At this point, I quit playing for a year.During this year, my passion for drumming never left me. I thought about drumming all the time and deep down knew, there had to be a way I could become as good as the drummers I always admired.I realized all these drummers that I admired knew exactly what they were doing.But in my case, I couldn't read music and didn't completely understand what I was playing.So I decided to take action. I enrolled in a percussion class taught by the brilliant Gene Graves. What I learned in this class changed my life forever!I finally learned how to read music and how to break down the complexity of drumming to a simple, easy-to-understand manner.With my newfound knowledge I felt my confidence grow. I no longer felt like I was in a gray zone, unsure of what I was playing. Now, when I played, I understood every beat and every rhythm. I was in control, and it felt amazing.I felt a new sense of freedom and creativity. I was able to experiment with new rhythms and beats, and I was no longer afraid to take risks. I found myself exploring new genres of music and collaborating with other musicians in ways I never thought possible.
Through my life experience and much trial and error. I've perfected a method to apply these fundamental principles to your playing, giving you the key to playing confidently in any style in less than 30 days:
JohnX Online Drum Lessons
This powerful method covers the art of drumming with a proven, clear path to building your drumming confidence in any style. My practical, easy-to-understand video drum lessons include:
Jazz Studies

Rock, Funk, and R&B Grooves
Stick Techniques and Rudiments

Drumset Independence
Fills and Solos

And much more...
YOU WILL TAKE YOUR DRUMMING TO THE NEXT LEVEL TOO!
A whole year of access to all the lessons from $835 for only $97!
---
"It's my second journey into your lessons. Have to say they are the best available. Most important is a right balance between theory and practice. Thanks once again."
Sergey
"I am so grateful for your teaching. Your concepts and style have helped me become a better and well-rounded drummer than I have ever been. I am eternally thankful."
Greg
"Your videos changed my life as a drummer. thank you so much. I wish you were my teacher when I first started in 1999."
Funklegend
"Hey John- your honest enthusiasm combined with your skill and research of the jazz legends create a perfect blend for a very positive learning experience. Thanks so much for sharing your knowledge and joy with all of us trying to improve our jazz drumming."
Steve
---
"John X has long been a master of systemizing what it takes for a drummer to sound good. And the simple truth is this: when we sound good, we feel good ... and then band feels good, and so the music benefits! John's lessons are concise, effective, to the point and, most of all, they are fun. For you or a drummer you know, John X's lessons are a gift that will keep on giving."
Peter Erskine (Weather Report, Chick Corea, Stan Kenton & Steely Dan)
"I've known John for many years and have watched his evolution as a player and teacher. The catalog of lessons he's put together cover the art of drumming from many angles. The content of each lesson is excellent... expertly taught, skillfully performed and beautifully filmed. Congratulations my friend."
David Garibaldi (Tower of Power, The Yellowjackets & celebrated drum book author)
---
What's Included
When you become a member of JohnX Online Drum Lessons, you will gain access to a systematic approach to break down all the complexity of drumming.With over 130 step-by-step video drum lessons organized into series including:
☑ Jazz Comping Patterns $40
A series of lessons that will introduce you to jazz comping. They will also give you the tools to successfully accompany other musicians in a jazz setting.
☑ "Style Studies for the Creative Drummer" Play-Along Lesson Series $50
In this series I will present 24 different charts with play along tracks from my book, "Style Studies for the Creative Drummer". The styles will include rock, funk, blues, reggae, jazz and Latin.
☑ Jazz Approaches to Syncopation $40
3 different jazz approaches to page 38 in Reed's Syncopation book.
☑ Simple, Solid Full Measure Drum Fills $40
Learn how to play a number of simple, solid full measure drum fills that work great in Rock, Funk, Contemporary and R&B music settings.
☑ Accented Triplet Jazz Fills With Double Strokes $40
Learn an extraordinary fill concept that incorporates accented triplets with double strokes to create exciting fills that I know you will absolutely love playing.
☑ How To Become The Ultimate Drummer Lesson Series $40
How to become the ultimate drummer without ever picking up a pair of sticks. In the following lessons you won't learn new sticking patterns, grooves, licks or fills. You will however learn how to become a better drummer and a better musician by gaining a much deeper understanding of the music you are playing.
☑ Elvin Jones Triplet Fills - Part I $75
In this 12-part series you will learn how to play hi-energy Elvin Jones style triplet fills that will take your jazz drumming to the next level. I'll teach you Elvin's sticking patterns, then show you how apply them to the set as two-bar fills
☑ Elvin Jones Triplet Fills - Part II $50
In part II of this popular lesson series, I'll show you how to combine the patterns you learned in part I to create more hi-energy triplet fills that that will become a valuable addition to your jazz drumming vocabulary.
☑ Bossa Nova $40
How to play the basic Bossa Nova and give you some tools to help develop a good feel for the groove. I will also teach you some nice sounding snare drum variations, help you with your left hand independence and teach you transitions and fill concepts.
☑ Playing Odd Time Signatures $40
Develop a clear understanding of odd time signatures and teach how to play some nice sounding 3/4, 5/4, 6/4 and 7/4 grooves.
☑ Beginner Rock Drum Fills $50
Learn a variety of simple, solid drum fills for the beginning drummer that work great in a wide variety of music settings and that every drummer should have in their fill library.
☑ Funk/Rock Linear Drum Fills $40
Learn how to play 16th note linear drum fills that sound great, are fun to play and will help you develop better coordination between your hands and bass drum.
☑ Jazz Triplet Drum Fill Concepts $40
Learn how to play a variety of hip, challenging, triplet jazz fills. This series is geared toward an intermediate to advanced skill level.
☑ Rudimental Workouts $40
Learn a fun, hip approach to practicing rudiments.
☑ 12 Week Jazz Phrasing Course $75
Learn how to create excitement and intensity in your jazz phrasing by combining simple snare drum comping patterns with more complex patterns that utilize both the snare and bass drum.
☑ 2 Bar Jazz Drum Fills/Solos $40
Learn how to play four classic two bar jazz drum fills/solos.
☑ 4 Bar Jazz Drum Solos $50
Learn how to combine four different two bar fill rhythms to create over 50 different "Four Bar Drum Solos". These will be extremely useful when trading fours in a jazz combo, playing four and eight bar fills in a jazz chart and of course for soloing.
☑ One Hand 16th Note Funk Beats $25
Learn how to play a variety of great sounding beats using an accented 16th note hi-hat pattern first introduced by studio legends, Bernard Purdie and James Gadson.
☑ Two Hand 16th Note Funk Beats $40
Learn how to play over 50 different beats using alternate 16th notes on a closed hi-hat.
☑ Miscellaneous Lessons $75+
You can pay the full $835 for all these lessons separately, or you can...
---
Access All The Knowledge Gathered From Over 40 Years Of Experience Distilled Into The Method That Will Take Your Drumming To The Next Level In Any Style In Less Than 30 Days!
---
A whole year of access to all the lessons from $835 for only $97!
🔐 Your information is 100% secure with us and will never be shared with anyone.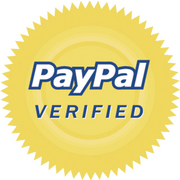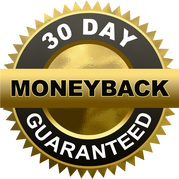 If you apply my lessons with the systematic approach to breaking down the complexity of drumming for 30 days, and decide you didn't get any value from them you can just contact me and I'll refund you, no questions asked.
---
As a bonus together with over 130 step-by-step videos, you will get transcriptions of ALL the lessons valued at $387 separately included for you FOR FREE!
---
Don't let the feeling of hitting the ceiling in your abilities cripple your confidence and take away the joy of drumming!
Take the next step to becoming a master drummer that can play various styles effortlessly! Become a JohnX Online Drum Lesson member today!
"John X has developed a style of teaching online lessons that is clear, concise and full of exciting content that has the potential of adding an abundance of new ideas to your playing. Well done John!"
Steve Smith (Journey, Vital Information & Steps Ahead)
"This is supreme Drumming education, so many licks and solos to learn from different areas of Funk and Jazz . John X's presentation is excellent, the filming and sound are great, and his explanation of every single solo is right on. I highly recommend this series."...
Colin Bailey (Vince Guaraldi, Dizzy Gillespie & "Bass Control" best-selling drum book)
---
At This Point You Have Three Options
If you are comfortable with your current level and feel that don't need to improve your abilities then you now know a little bit more about me and some curiosities about my journey.But if you want to become a master drummer that can play various styles effortlessly, you can try to apply this principle by yourself and just like my younger self spend years and years of trial and error to perfect your playing,Or...You can access all my knowledge from these 40 years of experience, systematically break down all complexity of drumming in an understandable way, and take your drumming to the next level in the fastest and most straightforward path possible for just $97 annually by clicking here!I am making this exceptional offer because I am passionate about drumming and I want to see as many of you as possible play with the same joy and confidence as I now do!Thanks a million,John X
What Students Are Saying About
JohnX Online Drum Lessons
"I just recently joined a school "rock" band and knew very little of jazz drumming. When I arrived for the rehearsal, they pushed my way some jazz music. I was at sea and didn't know what I was doing. Thanks for help, these came really easy to me. Tomorrow, I have my next practice and I'm feeling good."
Michael
"I found your online lessons from YouTube when I searched how to play paradiddle on the hi-hat, then visited your website, took a tour and decided to join. I started very first lessons yesterday and felt so helpful, have a strong belief that my drum skill will improve step by step thanks to your essential lessons. I used to join other online lessons but was not impressed much until joined yours."
Viet
"Your lessons seem to be a perfect fit for me, since freely playing fills from 1 to 8 bars will be next level for me. I really like the transcribed material for each lesson, very nice to work with, progressing in small steps!! The videos give a good first explanation, but for me most valuable are the transcripts, which give me a perfect guideline for practicing and gradually adding complexity."
Robert
"Been a couple days now and I'm really loving your site. I play in a few groups here in San Diego mostly jazz and your straight-forward approach is refreshing. I always have trouble with soloing so your series on the 4 bar fills is great. It's given me a new love for playing. Thanks for the easy-to-understand real life usable fills that I will break out this weekend on a gig."
Kevin
"John, I too am a professional drummer and give lessons. Your approach to videos is one of the best I've ever seen. Your drums sound great, you speak clearly, and your technical skills are top notch. Your enthusiasm for both performing and teaching is nice to see. And your lesson plan is easy to understand and follow - just outstanding, it's people like you that make learning fun - and that can change lives for others. best regards to you."
Dava
"I'm mainly a pianist, but I've been a devoted amateur drummer for over 20 years, and have even managed to do some gigging and recording in the past. Your site has been a great resource for me, and no doubt for many others, at an incredible value. You provide a wonderful range of styles and techniques, patiently explained and clearly demonstrated. I've especially enjoyed your videos on bossa and jazz, styles of music which I love but which proved tricky to "break into". The short format of your lessons has made it easy for me to master the fundamentals and open up a wider range of music to play and enjoy."
Patrick
"Thank you so much for your insight, I have begun playing again after many years of being on the side lines. Your instructions are very straight forward and to the point, it has helped me greatly in finding my form and in some ways I am finding myself becoming a better drummer than I used to be."
Steven
"After watching these videos I felt like a lot of it was something I could implement almost immediately. I guess that's just how it goes. Some things come easier than others and I'm learning that if I work on another aspect of my drumming it seems to work itself full circle and help me with other areas. Once again, your stuff is the best. Definitely like eating at the best restaurant in town as opposed to the all you can eat buffet. All the best."
Andy
---
TAKE YOUR DRUMMING TO THE NEXT LEVEL TODAY!
A whole year of access to all the lessons from $835 for only $97!
🔐 Your information is 100% secure with us and will never be shared with anyone.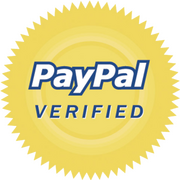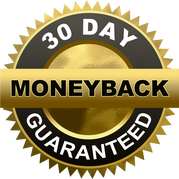 If you apply my lessons with the systematic approach to breaking down the complexity of drumming for 30 days, and decide you didn't get any value from them you can just contact me and I'll refund you, no questions asked.
As a bonus together with over 130 step-by-step videos, you will get transcriptions of ALL the lessons valued at $387 separately included for you FOR FREE!
---
---
Phone: 925-947-2066 | Email: [email protected]
---
Subscribe To The JohnX Drums Mailing List
Sign up now to get access to the "4 Bar Jazz Drum Fills" exclusive material for FREE!
🔐 Your information is 100% secure with us and will never be shared with anyone.
---